(US Customers Only) Gold "Modified" Wahl T-SHAPED Trimmer Blade (Delivery info below)
$

60.50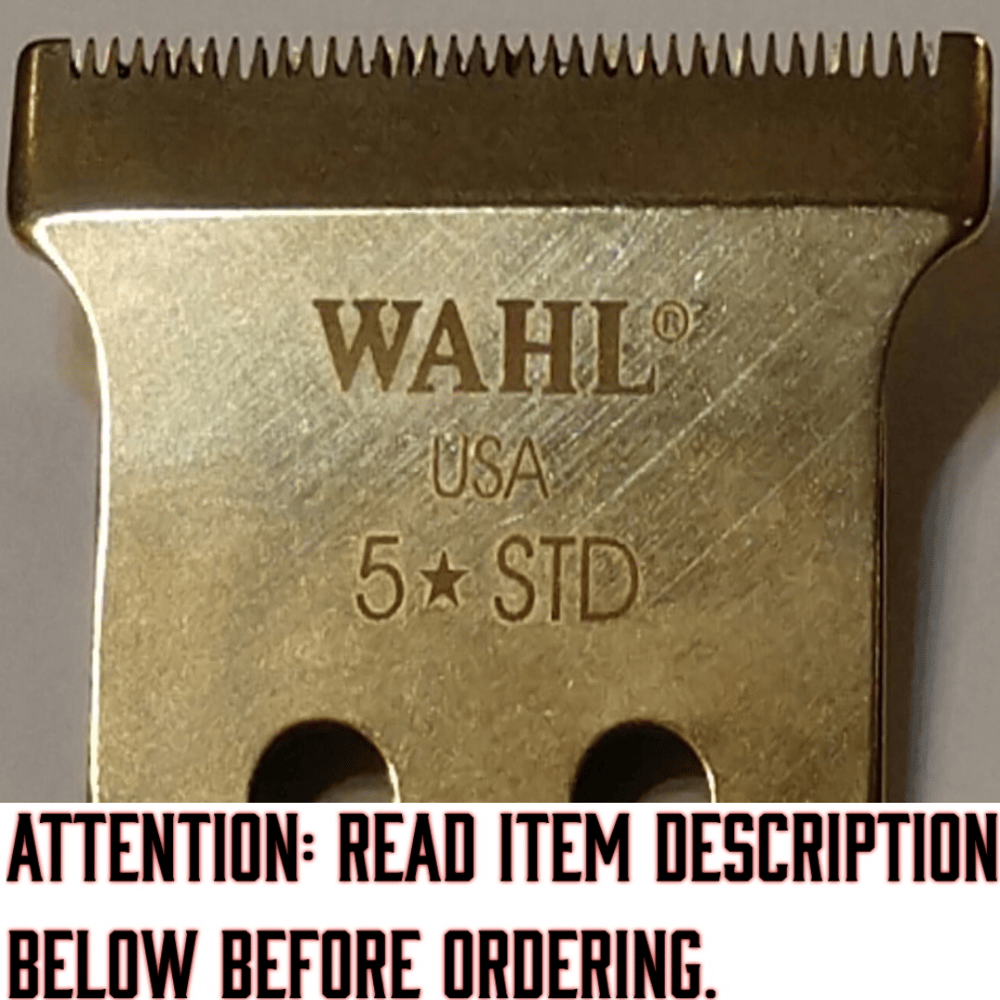 "Attention: We set blades for "Heavy Handed" Barbers. We "Do Not" Set Blades for "Tap & Go Usage." Unless we have already done a prior sell to the client." FYI Tap and Go Allignnent should not be used with much pressure. Improper use can result in irritation. Press & Drag Allignnent, which has little to no risk for irritation, is more suitable for barbers who prefer to press skin and drag the Trimmer to remove hair.
(If you want to have a very close setting on a blade put it in the notes section when you order. If you request to have a blade for a "Press & Drag Setting let us know.)
Includes 1 Gold "Modified" Wahl Hero /T-SHAPED Trimmer Blade. Blade comes Sharpened/Modified & zero-gapped. Included in your package will be two forms that reference in case a blade is not cutting to your satisfaction. Follow directions in case a mixup or error occurs.
Delivery: Delivery is 2-3 weeks, but if an error occurs during the process we will work to have another sent in 2 weeks. Tracking #'s will be sent upon shipment of package.
Refunds: Refunds are available for up to 30 days after delivery and are only available for defect parts. Items that have been tampered with or damaged because of a customers neglect. Refunds will be sent via PayPal.
Share