(3-4 Week Delivery/High Order Volume) Gold "Modified" Andis Slimline Li Trimmer Blade
$

60.50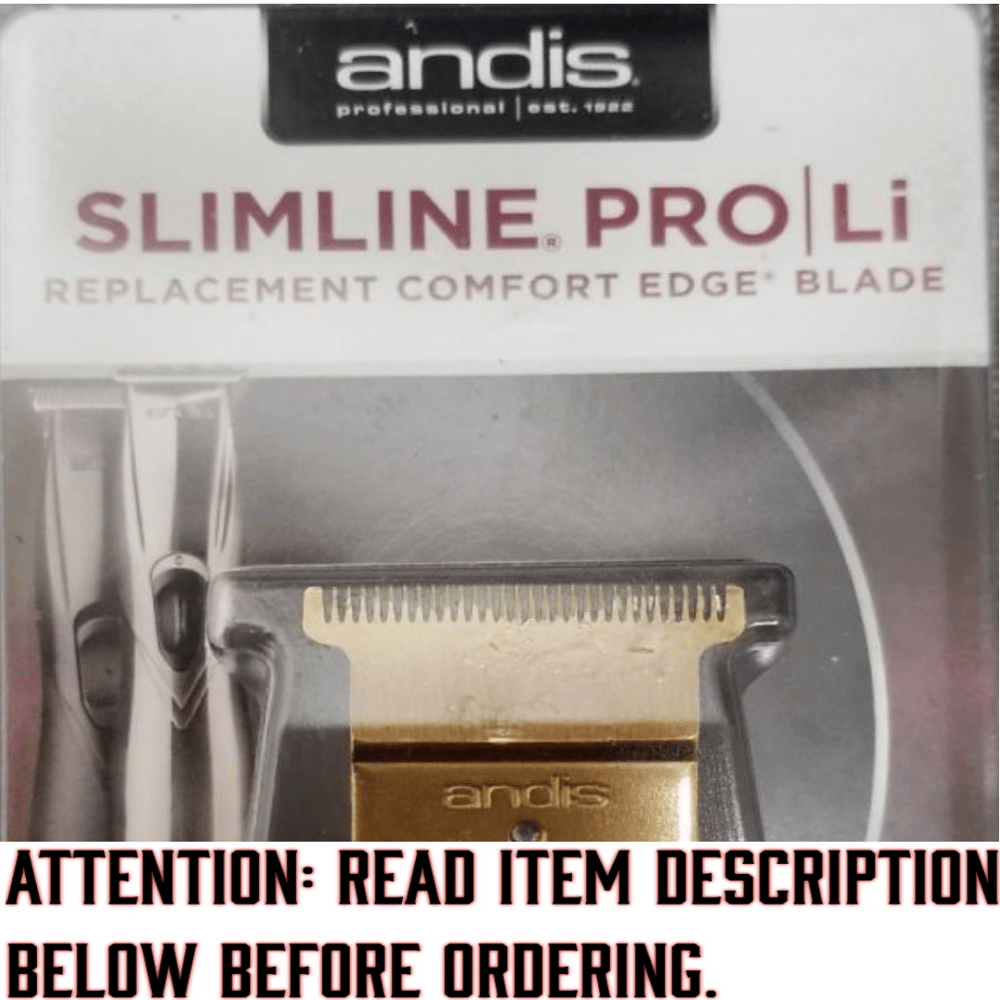 (As of August 30, 2021 cancellation's that are requested later than 3 hours after an order has been received will not be full filled due to fact that funds have been set aside for customization after the 3 hour mark. )
"Attention: We set blades for "Press and Drag", "Hybrid", and "Tap & Go" usage. FYI Tap and Go Allignment (which is what's in our videos) should not be used with much pressure. Improper use can result in irritation. Press & Drag Allignment, which has little to no risk for irritation, is more suitable for barbers who prefer to press skin and drag the Trimmer to remove hair, however "Press and Drag" allignment will not cut as sharp as "Tap and Go" allignment. For A sharp line with more room to press choose Hybrid Allignment.
Includes 1 Gold "Modified" Andis Slimline Li Trimmer Blade. Blade comes Sharpened/Modified & zero-gapped. Included in your package will be two forms that reference in case a blade is not cutting to your satisfaction. Follow directions in case a mixup or error occurs.
Delivery: (Effective June 15, 2019) Delivery is 3 weeks Business Days (Excluding Saturday/Sunday/Holidays) due to the high volume of orders we've been receiving. Tracking #'s will be sent the 8th day after you ordered. (Disregard PayPal's shipping confirmation. There is a glitch with their system). You'll get direct shipping confirmation from ClipperGrinder@gmail.
Notifications: You will get notifications of our process from start to finish. Including when your item has been sharpened, when it's getting alligned, and when we pack for shipping.
Refunds: Refunds are available for up to 30 days after delivery and are only available for defect parts. Items that have been tampered with or damaged because of a customers neglect. Refunds will be sent via PayPal.
Share